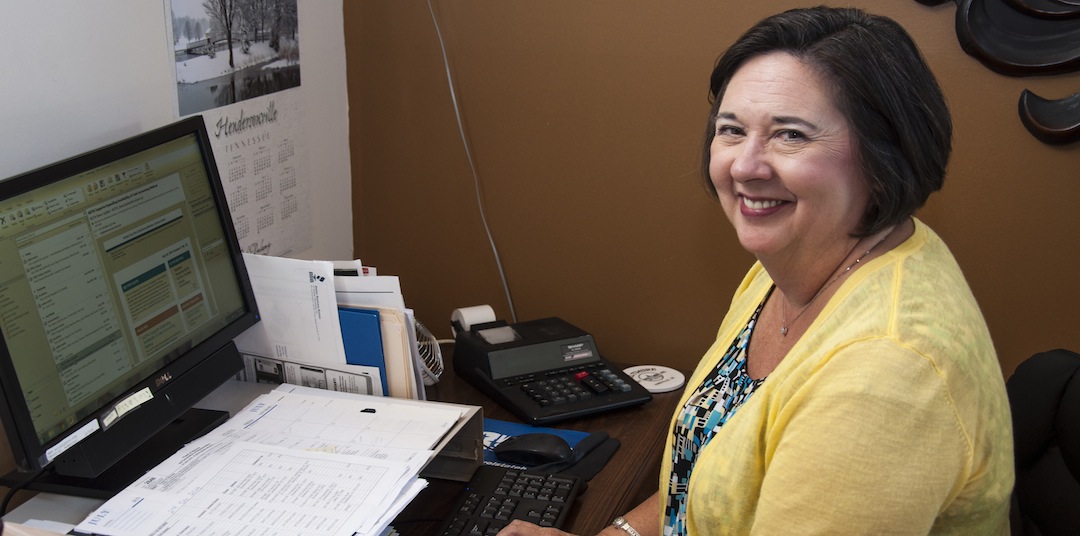 Vicki D. York joined the firm in January 2001 as Office Manager. Vicki is does bookkeeping for McMurray and Associates. She is also an active Notary Public at Large for the State of Tennessee.
She worked for Volunteer State Community College from 1997 until December of 2000. Her responsibilities included reconciling bank statements, bookstore sales and student accounts, including accounts receivable. Her past experience also includes seventeen years with NationsBank where her titles included Assistant Vice President, Corporate Trust Operations and Corporate Bond Administrator.
Vicki currently serves as a first grade Sunday School teacher and has served as Church Clerk at First Baptist Church of Goodlettsville. Vicki is married to Terry York and they have two sons, two daughters-in-law, and four grandchildren.
Vicki York
vicki@mcmurrayassociates.com
Ext. 203
McMurray & Associates, CPAs
641 East Main Street
Hendersonville, TN 37075
Phone 615-824-2724
Fax 615-822-3522